HAYES SERVICES
What We Do
24 Hour Nursing Care

Primary Care Physician Visits

Mental Health Management

Social Services

Personalized Theraputic Recreation

Dietary Services

Housekeeping and Laundry

Resident Advocacy

Podiatry

Pharmacy

X-Rays and Labs

Immunization Clinics
Offered Assistance with..
Appointment Scheduling

Budgeting and Money Management
Transportation Scheduling

Completion of County and Government Forms
Community Engagement

Volunteering
Schooling and Organization Opportunities

Smoking Cessation
HAYES
Admissions
Funding: MA Certified; Private Pay

Admits: Mon-Fri; normal business hours

Contact Social Services for admission paperwork

Completed Pre-Admission Screening through Senior Linkage
HAYES
Referral Process
Complete referral form

Contact Social Services at (651) 690-4458 to discuss referral details

Schedule a tour

Fax information to: (651) 690-2787

Accept male and female residents; 18+ years old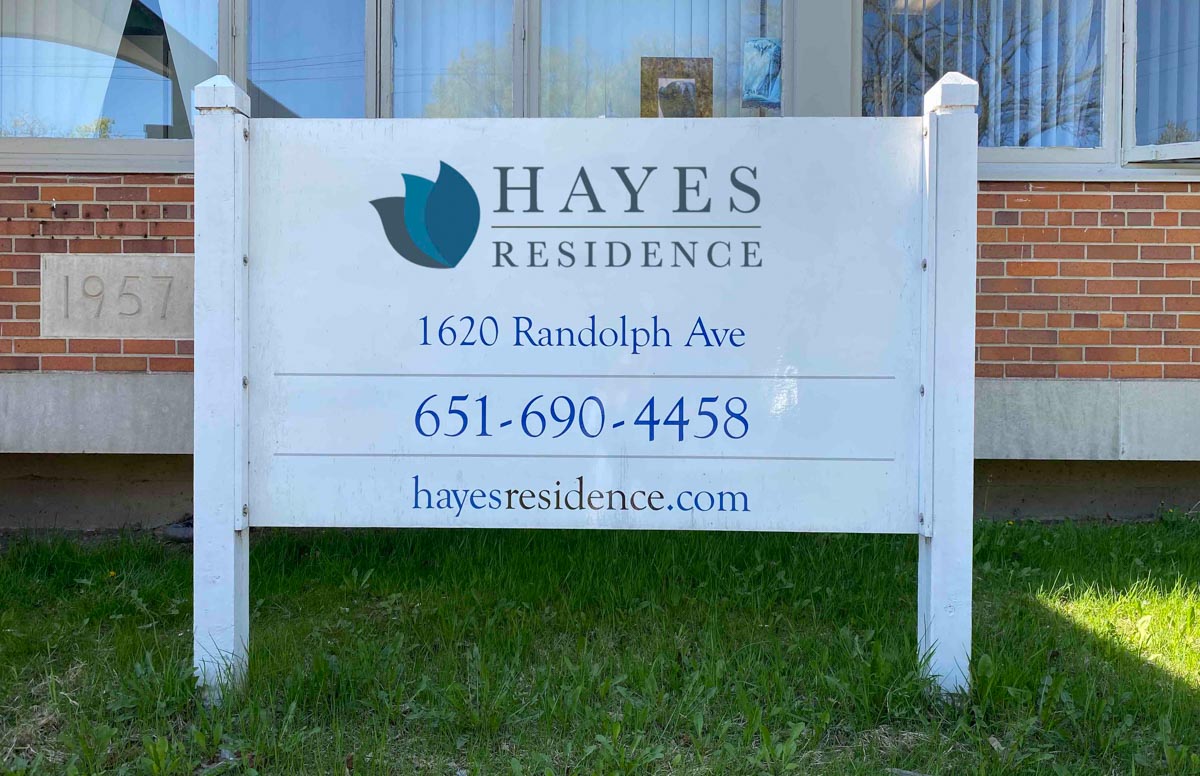 Health and happiness is our top priority.
Contact us to schedule your tour!